hardware
Your partner for hardware development
Start-A-Factory (SAF) in Berlin is Fraunhofer IZM's unique concept, device infrastructure and working environment, specifically designed to address the needs of hardware start-ups.
Take off with Start-A-Factory!
Start-A-Factory brings startups and small and medium-sized enterprises quickly from the first idea to the first professional prototype – with the help of state-of-the-art equipment, embedded in the network of Fraunhofer IZM scientists and other supporting partners.
The development team remains involved to the maximum by enabling a varying intensity of professional support. Estimation of effort and development times are highly individual: based on an initial workshop, we develop a roadmap together with the development team. Every solution is tailor-made.
Start-A-Factory brings together development teams and supporting or cooperation partners –  thus offering excellent conditions for a successful project development.
Trust is our greatest asset and we don't take any shares in Start-A-Factory. The "intellectual property" remains 100% with the development team.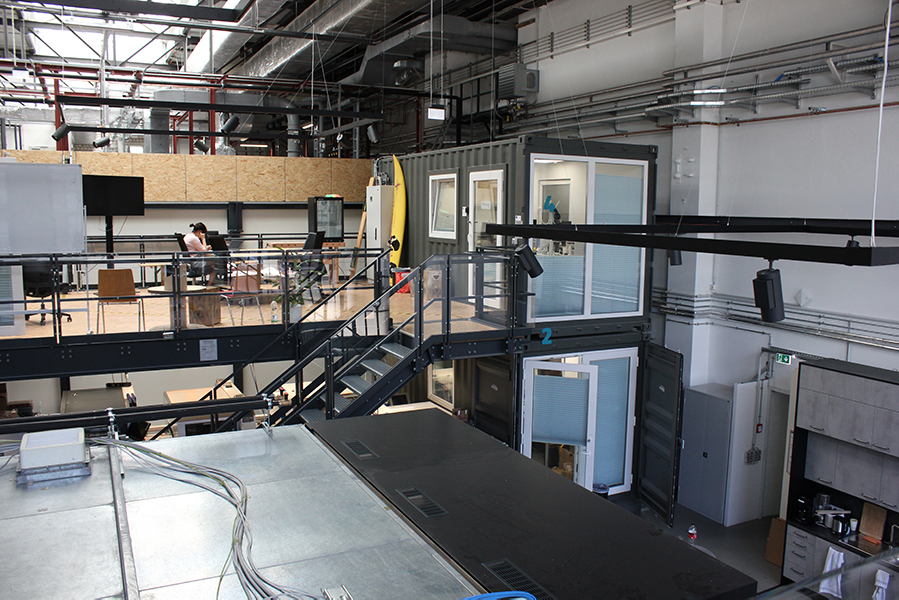 Our approach
Getting to know each other

Write us an email with your request. We will close an NDA with each other and find a date for a first personal meeting.

We arrange a Mission Workshop

When we agree to start a joint cooperation, the right contact persons, excellent equipment and the infrastructure of Start-A-Factory will be at your full disposal!

Develop your prototype

The right contact persons, excellent equipment and the infrastructure of Start-A-Factory are at your disposal!

Your idea, your product

You will receive a comprehensive production documentation, including all process descriptions and configurations. This allows you to go into serial production!
Start your factory!
You want to start right away? Wonderful! Contact us directly and let us together turn your idea into a real product!