hardware
Your partner for hardware development
Start-A-Factory is a unique concept. It offers a device infrastructure and work environment specifically designed for hardware startups. It's also part of Berlin's Fraunhofer Institute for Reliability and Microintegration.
Take off with Start-A-Factory!
Start-A-Factory accompanies startups and small/medium-sized enterprises from their first draft to a working, industrial grade prototype. Quickly and efficiently, with state-of-the-art equipment and the expertise of Fraunhofer IZM's scientists and their partners.
The owners of the product (that is you!) always remain highly involved. The level of support you get and the development times are 100% individual. In our first meeting we develop a roadmap that is tailor-made to your specific goals and plans. Start-A-Factory then connects you with experienced partners to provide your project with the ideal conditions for a successful production.
Trust is our greatest asset, so we don't take any shares with Start-A-Factory. The rights to your intellectual property remain 100% with your company.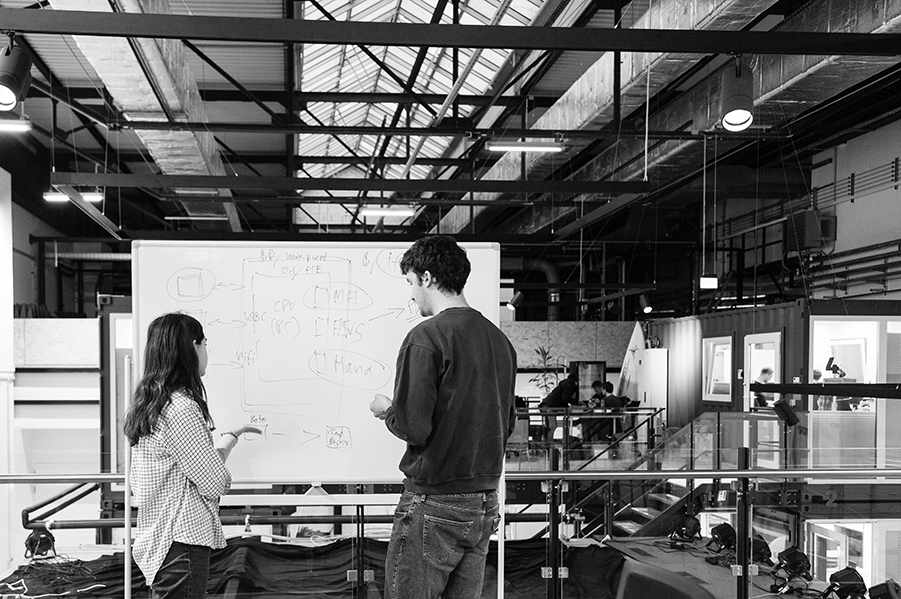 How we do it
Get in contact

It all starts with you. Write us an email (or call us!) and we'll take it from there. First you'll receive a NDA from us, then we'll set up a meeting in our offices in Berlin.

To the drawing board

At the first meeting we talk about all the specifics of your product. We devise a roadmap, get you in touch with experts and plan your development cycle.

Build your prototype

This is where the magic happens. Together with our team of scientists, excellent equipment and the infrastructure of Start-A-Factory you will be building your dream device.

Your idea, your property

Once your prototype is done, you will receive a comprehensive production documentation, including all process descriptions and configurations. This allows you to go into serial production!
Start your factory now!
Ready to go? Let's turn your idea into something real!